Many congratulations to Sailaja from JOIP batch 1, for getting a job as Scrum Master in MNC                |                Hearty Congratulations to Vinitha from Salesforce and Ch. Praveen from Testing for getting placed in TechWish and Liquid Payments, respectively. We are proud of you.
Learn The Most Trending Courses
DevOps,AWS,Azure
Training:40,000 INR
JOIP:1,00,000 INR
Duration: 120 Days
GCP or ADF
Training:30,000 INR
JOIP:1,00,000 INR
Duration: 45 Days
Testing Tools
Training:30,000 INR
JOIP:1,00,000 INR
Duration:45 Days
Our Certifications from Indian Agile Board
Quality Thought Advantages
Learn from Real time Experts
We are the best training institute, with the finest real-time experts working with us. All our trainers are seasoned professional will many years of industry experience.
Accredited Curriculum
Our program curriculums are designed keeping in line with the Certification requirements. This ensures the trainings are on par with the current industry needs.
Competitive Pricing
Our training programs are designed keeping students and their needs in mind. We plan our programs to make it affordable to all strata of the society.
Career Guidance
We are committed to help our students in accomplishing their career goals. All our training programs are designed to make you employable.
Latest from Our Blog
k siva
ChatGPT – The Latest Phenomenon In The World The latest and the most trending news in the tech world and outside has to be ChatGPT which became a global phenomenon. Many people got curious and […]
k siva
Artificial intelligence (AI) is all about computers conducting themselves like human beings. The sole purpose was to make a never-ending, long lasting connection between the machines and human beings; easing the basic to advanced day-to-day […]
k siva
Online Training is the Fastest and Efficient Mode of Education. Choosing the Right Institute Shapes Your Future. "Online learning is not the next big thing, it is the now big thing." – Donna J. […]
Recently attended classroom training for Data Science with Quality Thougth. The training was very well structured and the program was delivered in an excellent manner. I must say Quality Thought is the Best training institute in town. The Lab facilities at Quality Thought is amazing and the training team is also superb.
I have attended BI reporting training at Quality Thoughts in the month of August, and it was very effective and a true value for money delivery. I'm already working on Data Warehousing and the BI reporting training has helped me land in a better opportunity. Thank you Quality Thought.
I had participated in an Selenium Online training program from Quality Thought recently and the training was so good. Quality thought has a very efficient online lab facility and I was able to practice all my assignments and the support team was very helpful. Ones again thanks for all the support and excellent training.

https://qualitythought.in/wp-admin/post.php?post=28005&action=edit&classic-editor#
I have done manual testing, selenium and Appium testing program with Quality thought and I must say they are the best. The best Appium training program, that is my verdict. Thank you Quality Thought for this wonderful training experience I had. I will surely share this with all my friends, and will recommend Quality Thought to them also.
Established in 2010
The Leader in Software Training
Supporting Enterprises Around the Globe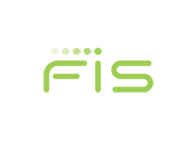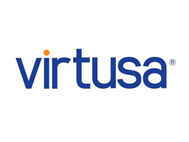 <!—- ShareThis BEGIN -—> <!—- ShareThis END -—>
Transforming Dreams ! Redefining Future !